Post by Oracle on May 7, 2019 23:21:51 GMT
Juvon
World Type:
Continental Swamplands
Climate:
Humid
Inhabited:
Yes
Brief History:
Adopted homeworld of the notorious Pyke Cartel, Juvon is a planet of semi-toxic swampland broken up by industrial facilities and urban centers. Pyke-aligned gangs control the civilized regions, forever warring over territory and resources. The Pykes are officially neutral in the conflict between Union and Alliance, and welcome visitors. Pirates, slavers and drug dealers are all common sights in Pyke palaces. Newly arriving shuttles on Juvon are directed to the town of Leelona.
Prior to the Pyke's arrival, Juvon was a temperate planet characterized by lush rain forests, expansive oceans and towering mountain ranges. Natural resources were plentiful, a fact that no doubt attracted the Pykes as they searched for a new homeworld to settle. The Pyke's occupation of Juvon led to centuries of strip-mining and unchecked consumption that forever altered the planet, transforming the once-idyllic planet into a polluted, bog-infested wasteland. Which is, sadly, the same thing that happened to their previous homeworld, and the one before that.
Faction allegiance:
Syndicate
Current status:
Peaceful
---
Native Species:
Pyke Cartel
Average height:
10-11 ft
Average weight:
500-700 lbs
Technological level:
Advanced
Faction allegiance:
Syndicate
Brief Description:
The Pykes are a sentient species of large gastropods with short arms, wide cavernous mouths and huge eyes, who control a large portion of the Syndicate. The species is said to originally hail from the planet Narl, but no planet by that name appears on any galactic star charts. Their adopted homeworld is Juvon. Members of this species are often stereotyped as crime lords.
Pyke mentality is described as not being the same as other species. In fact, it is claimed that they feel threatened on a subliminal level. This fear they experience means that many Pykes tend to be paranoid, a trait some attempt to exploit. Other typical traits among the Pykes are intelligence, selfishness, and manipulative behavior. The Pykes are famous for being powerful and ruthless beings that constantly seek to expand the boundaries of their dominion and the holdings of their individual clans. Their appetite for power is as insatiable as their appetite for food.
---
JUVON LOCATIONS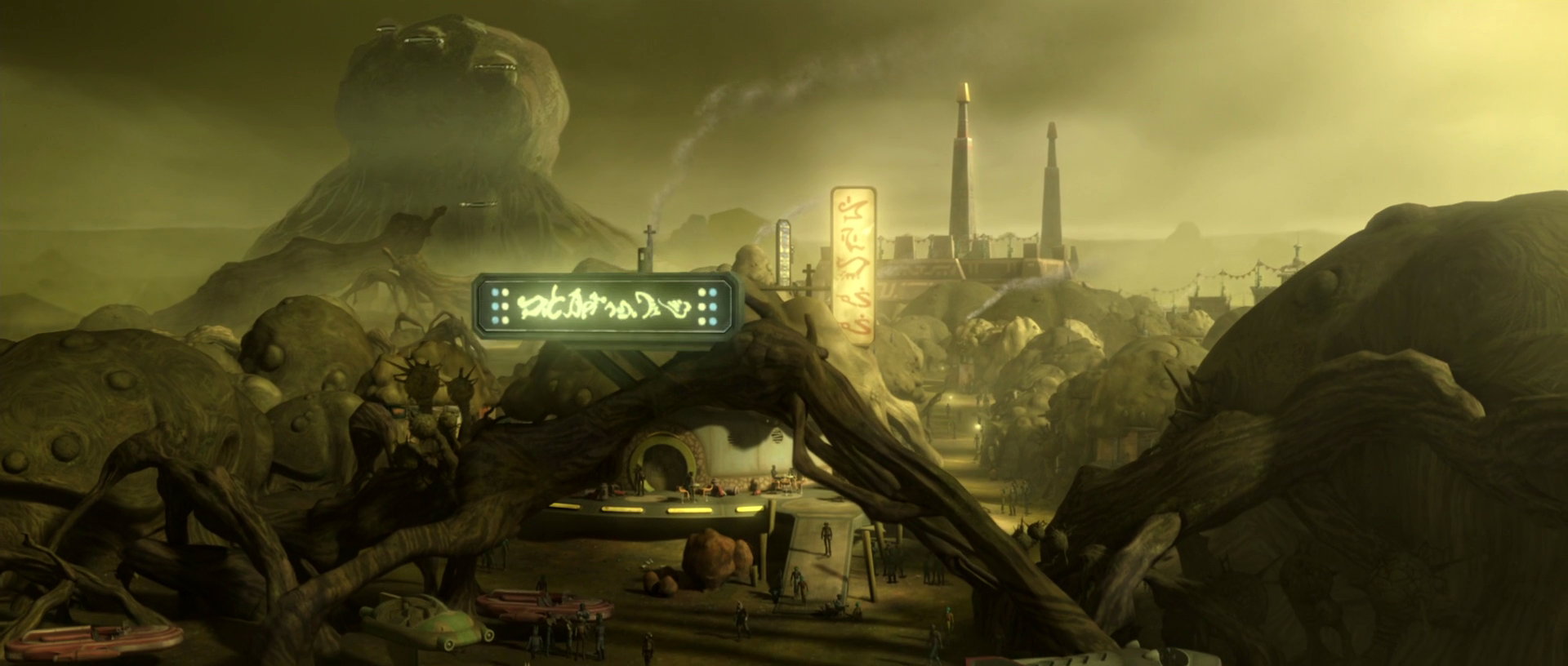 Leelona
Leelona is a large port town and capital city of the planet Juvon. It is considered one of the most prominent of its type on the world. Leelona Bazaar and Leelona Spaceport can be found here as possible points of interest.
Current status:
Operational